DMT Imaging...passionate about your pictures!
Client Testimonials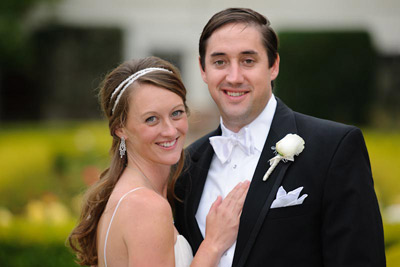 "I am obsessed with the pictures - absolutely LOVE them all! You really went above and beyond and covered so much: wide angle, close ups, candids, panoramic view - amazing. I especially appreciate the hard work that I know went into getting all those fantastic shots from the ceremony; those were the most special to us and we love them. I just keep looking at them all over and over!!!"
-Maureen Crowley
Owner, Yoga Dreams
---
"We've been sitting here re-experiencing our wedding day together...and laughing and kissing and being full of the love of that day. You have done a masterful job. This is it! You got it! Our beautiful day is captured for us to re-live and re-love over and over again. You are more than an artist: you are magical!
We thank you in ways that mere words cannot express. Bless you!"
-Nancy Budd Garvan
Executive Director, Independent Transportation Network Monterey County
---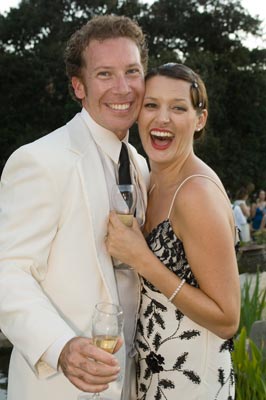 "Michael shot our wedding from the early start to the late ending, and he left when the last guests left. Michael fought tricky light, sweltering heat and a sea of frantic family and friends...and he did it all with the professional poise that one would expect of a career professional. Michael's hundreds of magical images immortalized our big day and I cannot recommend him or the quality of his work highly enough."
-Bryan O'Neil Hughes
Photoshop Product Manager, Adobe Systems
---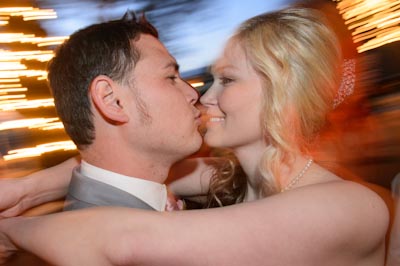 "I have been through the online gallery probably 6 or 7 times already now, and I love them more and more each time I look through them!"
-Traci Nguyen
Executive Assistant, Institute of Technology
---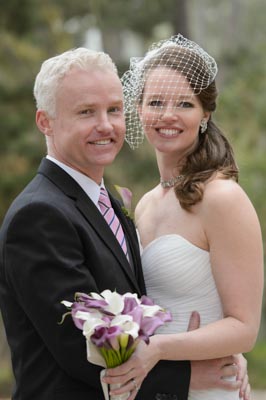 "The wedding photos produced by DMT exceeded our expectations in every possible way. They captured the joy of the occasion in an a very casual way and included all of the attendees. Many people have stated they will be framing photos of themselves and others which were taken throughout the event. I would highly recommended DMT to anyone as he was fantastic."
-Ben Goodsir
Director Portfolio Management, Allianz Real Estate
---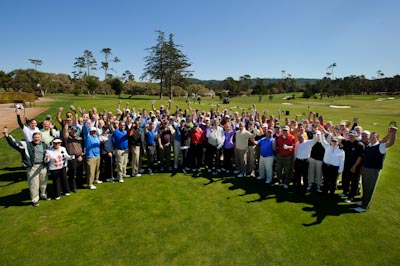 "We run an incredibly complex event with some of our most important stakeholders in attendance. Michael had his team up and running at the same time we were, running around golf courses, printing on-location, getting photos ready to be distributed for guests to take with, and most importantly capturing our most important moments. Our attendees loved reviewing their experience after they got home, and in the 20 years of running this event, these are some of the best photos yet."
-Adam Levy
Special Events & Marketing Coordinator, National Restuarant Association Education Foundation
---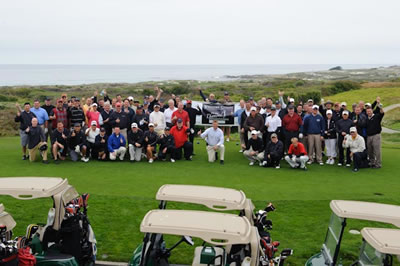 "In over 17 years of producing, managing, and running events, I have yet to find a photographer as professional and engaging at the same time as you. You were always in the right spot at the right time, but never intrusive. You got the money shots when we needed them, and our participants actually enjoyed having you around. Thanks for making our event as memorable as it was, literally! I look forward to many more events with you in the future. Thanks again."
-Ken Schmalz
Managing Partner, S&A Event Services
---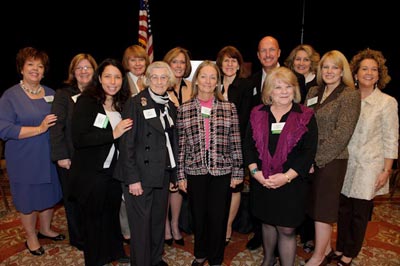 "Thank you so much for the coverage of National Philanthropy Day.....we are spreading the word through the committee about your wonderful images.
You are a treasure and an asset for us in the non-profit community....thank you!"
-Brenda Whitsett
Co-Chair, National Philanthropy Day
---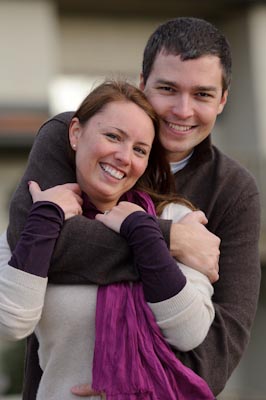 "The pictures look amazing! We can't thank you enough for being there to capture all the pictures and then turn them around so quickly! I swear it was like Christmas morning waking up this morning excited to see them all. The web gallery is perfect, we've already shared it with family & friends and are getting rave reviews. I must say, a lot of photographers can take decent pictures, but not many will deliver all absolutely stunning images from an event within 24 hours in both low & high resolution. In fact, I think I can safely say I had never met someone who did all of that with a warm, welcoming, friendly personality like yours that made you a joy to work with. It is a rare combination, and we look forward to working with you again for our wedding. Thank you!"
-Peter Szabo
Sales Manager, Pandora
---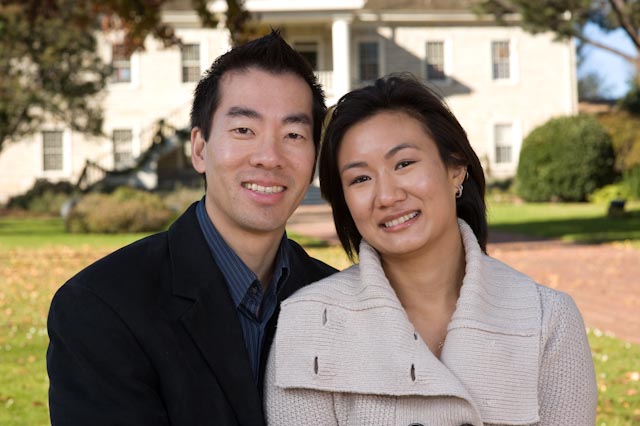 "DMT Imaging exceeded my photographic expectations. Michael's experience and passion for photography allowed my family to feel natural and comfortable during the session resulting in memorable quality photographs for a lifetime. He's extremely accommodating and true to his word, delivering the final results to us the very same day via email. DMT Imaging's service was extremely high-value for us and we would not hesitate to use Michael again for all of our special moments."
-Terry Low
CEO, Byte Technology
---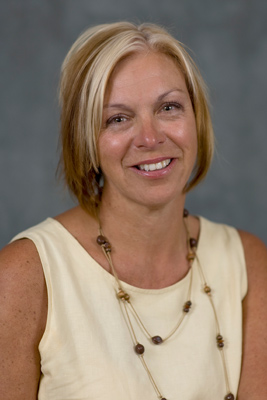 "Michael Troutman's images have enhanced the ability for Mazda Raceway Laguna Seca to market, promote and identify our brand, products and services. His understanding of our business and his responsiveness to our needs have created an ideal backdrop for a great working relationship."
-Gill Campbell
CEO, Mazda Raceway Laguna Seca
---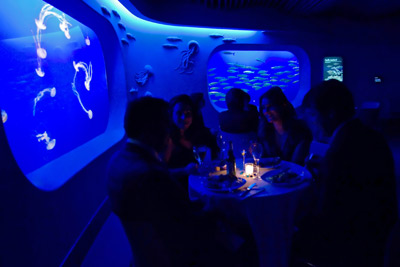 "This was the first time we hired a professional photographer for our Radiology Holiday Party. We could not have picked a better person! Michael was enthusiastic from before the first guest arrived until the last person walked out the door. He never stopped the whole night! I did not truly appreciate how fabulous the party was, however, until I saw his work. The way he captured the light, the ambiance, the people and their personalities was amazing. Michael, thank you for making this night so memorable for everyone. It was a night, thanks to you, that none of us will forget."
-Kristine Leatherberry, MD
Diagnostic Radiologist, Community Hospital of the Monterey Peninsula
---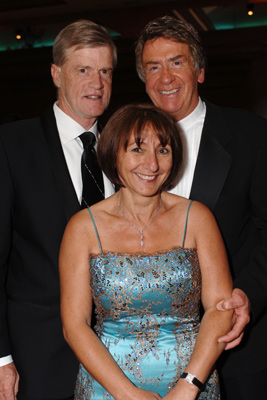 "Michael from DMT Imaging has been the photographer for our corporate Christmas party for the past five years. Given his good nature and professionalism, we and our guests consider Michael to be part of the CFMG family. His pictures capture not only the essence of the 'CFMG family' but the entire holiday spirit exhibited during our events. I would highly recommend Michael and DMT Imaging and would not consider using anyone else to memorialize our events."
-Elaine Hustedt
Vice President, California Forensic Medical Group
---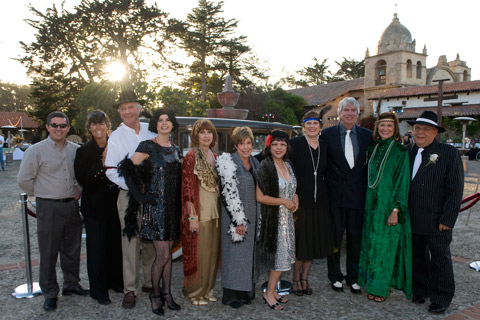 "Your work for the Taste of Carmel was outstanding! You captured every aspect of a multifaceted event and have given us and the attendees a remarkable photographic record of this special evening. We look forward to working with you in the future."
-John Haveles
Chair, Taste of Carmel
---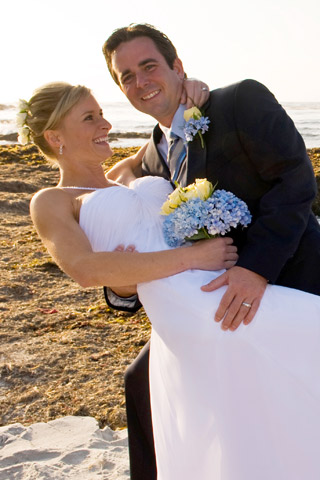 "I am getting so many compliments on how beautiful the pictures are! You did a fantastic job!"
-Daphni Bills
Commissioner, Round Rock Women's Soccer League
---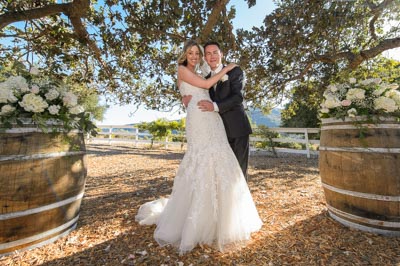 "Thank you for providing us with absolutely beautiful images…you outdid yourself and we will always be grateful! You have a true gift for capturing breathtaking moments that people are able to cherish throughout their entire lives…what a fantastic blessing!"
-Robert Nichols
CEO, Omnipower
---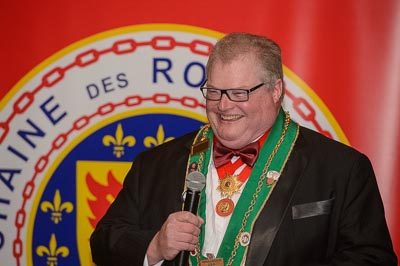 "Thanks for ALL that you do for the Chaine. Your photographs are by far the best I ever see wherever my Chaine travels take me. I appreciate you getting the immediately needed shots out quickly…you are the best!"
-Michael Martello, Bailli Provincial Pacific Northwest, Chaine des Rotisseurs
---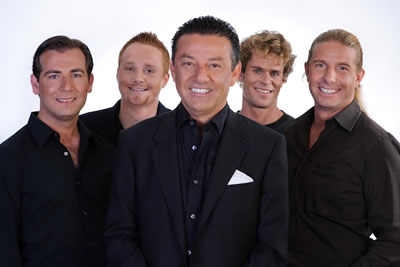 "Michael Troutman of DMT Imaging has consistently provided 65° Magazine with vivid photographs, whether photographing subjects for feature stories or capturing the essence of our advertising clients. I can always count on Michael to work with our tight deadlines and his candid nature makes clients feel at ease. Michael's eagerness to take on new assignments and his accommodating schedule is refreshing and appreciated."
-Rich Medel
Publisher, 65º Magazine
---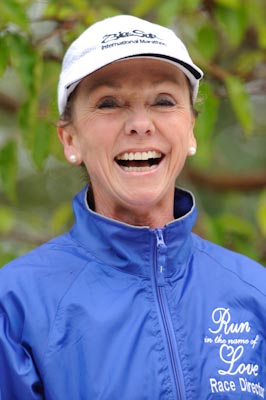 "You were an amazing asset to Run in the Name of Love: hard working, energetic and generous for donating half of your services to Run in the Name of Love. Thank you for your expertise and photography skills; the photos are absolutely amazing! There are so many that I want to use in many ways - by sending specific ones to sponsors and special people and by putting them on the Run in the Name of Love website. You made a point of including everything on my list and I am so appreciative. We have some beautiful, meaningful and very useful photos, a great record of our inaugural event. I am so grateful: you exceeded my expectations. You went beyond the call of duty and it was greatly appreciated not only by me but all of the other committee members, volunteers and participants. "
-Susan Love
Race Director, Run in the Name of Love
---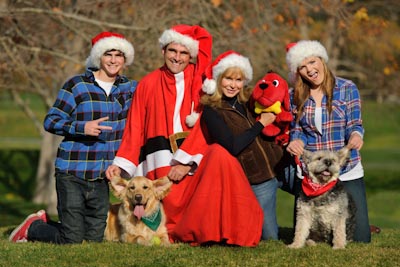 "Michael Troutman's friends call him *Flash*, same nickname as a famous former wide receiver for the 49ers. No connection really, other than Michael is just about as quick as Jerry Rice and every bit the professional.
When good friend Joann Dost was out of town and the Finnell Family Christmas photo had to be taken (quickly), there was no question as to who we would pick to take our family's pic. After all, who else would you trust to take a flattering photo of a guy in a Santa "snuggie", along with his wife, teen-aged kids and devoted doggies? Thank you Michael for making it happen in a perfect *Flash*."
-Hunter Finnell
Owner, Hunter Finnell Media
---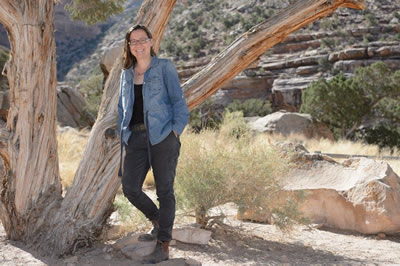 "San Rafael Swell, Utah: After a long, hot, dusty drive and a night of camping, I washed my face in water drained from the old Coleman cooler …. Then, amid the red rock and junipers of Buckhorn Draw, Michael produced the perfect author photos for my book of short fiction set in Utah's canyon country. Thank you, DMT Imaging!"
-Erica Olsen
Author, Recapture & Other Stories (Torrey House Press)
---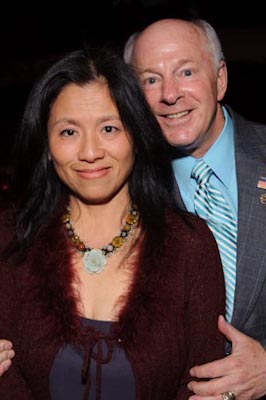 "I was absolutely delighted with the quality of the photographs you captured for our Rotary event. In every respect you impressed me with your professionalism, creativity and passion for capturing our event in just the right way! I greatly appreciate your total commitment to customer satisfaction by involving me to ensure that the choice of shots and presentation were exactly as I wished. I feel that your relaxed and affable style excelled in capturing the atmosphere and memories of our Rotary event….you will be our photographer for life!"

-Bob Kramer
Carmel Valley Rotary Board of Directors
---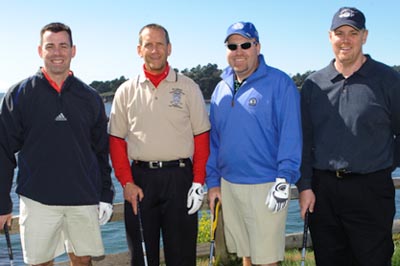 "I celebrated my 50th birthday at Pebble Beach Golf Links. I had three guests with me and wanted to surprise them with individual framed photos to commemorate this once in a lifetime golf trip. My initial contact with Michael was via phone calls and e-mails from Connecticut. I described what I wanted and together we came up with a plan for the best product and most impact for my guests. Michael came through 100%, creating the images and delivering the framed prints the same day. I found him to be creative, motivated, honest and very trustworthy. I would recommend Michael Troutman and DMT Imaging to everyone who is seeking professionalism and really good work!"
-Kurt Cavanaugh
Firefighter, City of Hartford, Connecticut
---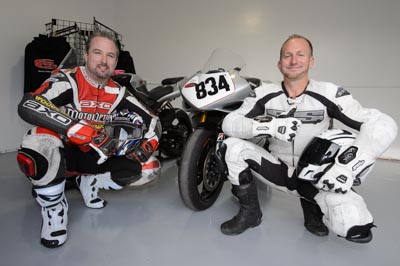 "Michael is one of the most talented photographers I've ever had the privilege of working with...he really knows his craft and is the epitome of the word professional. Aside from being a outstanding photographer, he's also a really nice guy too!"
-Preston Kincaid
Marketing Consultant and Motorcycle Racer, Monterey
---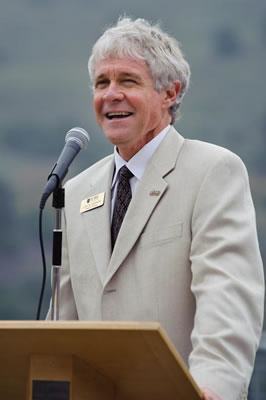 "I wanted to thank you personally for your great contribution to the success of York's 50th Anniversary. The images you captured are fabulous, and they reflect the affection and enthusiasm you displayed all weekend for this wonderful school."

-Chuck Harmon
Head of School, York
---
"I just looked at the photos again and I just can't express enough to you how incredible they are. A thousand thank you's! They are so beautiful, more than I could ever have hoped for. I am so grateful for your creativity, dedication and talent. We'll have these memories forever, thanks to you."
-Annie Bernhart
Billings, Montana
---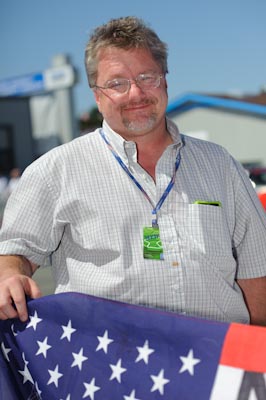 "Epic stuff! Seriously, I want to run nearly every single photo...they are
awesome!"

-Dean Adams
Publisher, Superbike Planet
---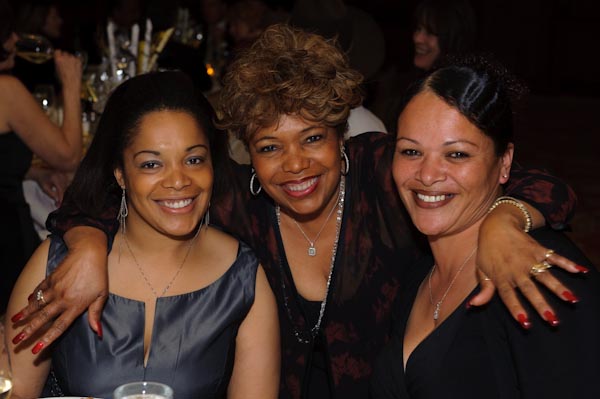 "I have had nothing but glowing comments about the photos. Thanks for doing such a terrific job!"
-Mary Claypool
Executive Director, Monterey County Business Council
---
"Michael is a fantastic photographer who took my sweetheart on a photo expedition and private workshop to Point Lobos. I can't say enough great things about Michael and his work! Thanks for making our time in Carmel so memorable!"
-Diane Mora
Owner, Diane Mora Cakes
---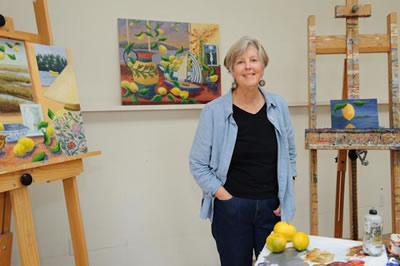 "Michael has taken wonderful photographs of my paintings for several years. He is so easy to work with, and makes himself available on very short notice. Recently, I had to have some shots taken of me for various art related things, and he did a great job with the portrait type photos, too. Posing is not fun, but he made it really painless--now that's a gift!"
-Tory Raggett
Painter, Carmel
---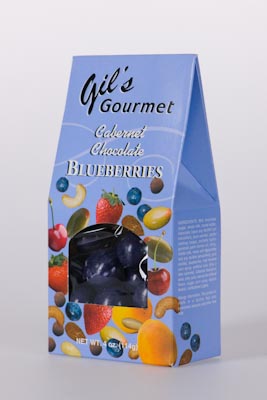 "The new catalog looks phenomenal! Your pictures are fantastic; you've done really great work!"
-Andy Banton
Owner, Gil's Gourmet
---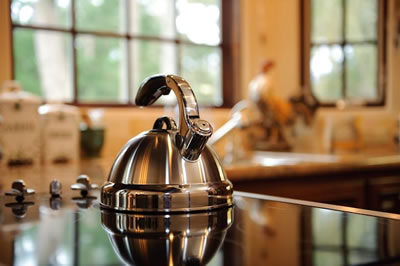 "I am pleased beyond words; what you have done is amazing! The second I saw your photos of the exterior of our main house I knew I had our guy. I had no idea this house could look so good! I am so proud to now build a website around your photos representing my home, and I look forward to continuing our work together!"
-Eileen Chatoff
Homeowner, Pebble Beach
---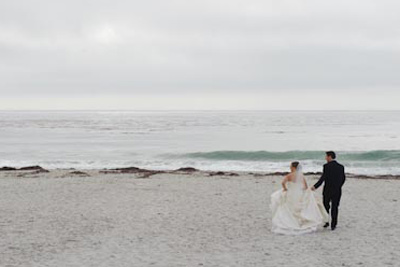 "The pictures all turned out so amazingly beautiful!"
-William James Johnson
Network Security Engineer, San Jose
---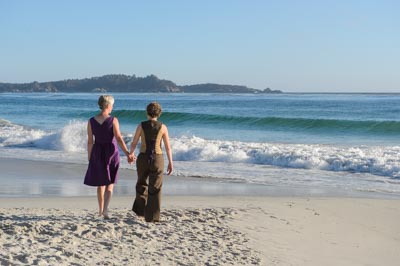 "We are almost speechless. We have gone thru the pics twice now. They are so wonderful. Thank you so much for capturing the joy and love felt on our wedding day.

You have an amazing gift...thank you for sharing it with us!"
-Taya & Dee
Denver, Colorodo
---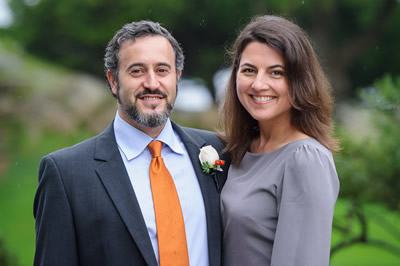 "Love the photos!!!!! Thanks again for helping us out; it was a fantastic experience all the way around, and you made it easy for all of us to enjoy the day and still get the photos we were hoping for...you captured the joy and emotional intimacy of our small ceremony, and we couldn't be more pleased!"
-Jason Lande
Project & Program Management Professional, San Francisco
---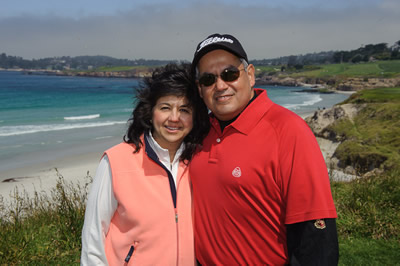 Upon our son's graduation from college, my wife and I began planning a trip to Pebble Beach Golf Resort to celebrate his accomplishment. We felt the only way to really capture the beauty and occasion was to hire a professional photographer to seal these memories forever. The great folks at Pebble Beach Golf Resort gave me a few photographers' names to consider hiring. After interviewing several, Michael from DMT Imaging was a standout choice. His work and the value for his fees and services were second to none! Michael delivered on everything we spoke about when I interviewed him. He was very prompt and very well prepared. His presence on the golf course was never disruptive to our round of golf. His candid shots were superb and the photos he did take of us while posing were carefully thought out and captured the beauty of this magnificent course. The photographs were delivered via website as promised, edited and uploaded onto a link. What can I say, they were AWESOME! All of our friends and family were impressed with the images captured by Michael. I cannot say enough about Michael's professionalism, work and value. If the event you are planning has significant meaning, I recommend you hire a professional and not rely on a novice to capture those special moments. Choose a professional. Choose Michael from DMT Imaging.
-Eddie & Dorothy Diaz
The Woodlands, Texas
---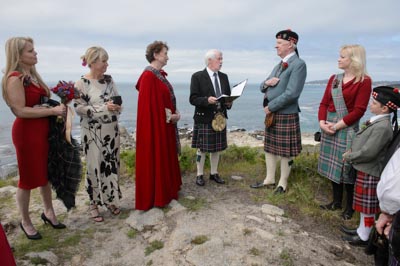 "Our praise for the work of Michael Troutman is endless! He captured the memories of our wedding day showing the excitement, sentimentality and love that prevailed throughout. From running on the bluffs above the beach to photograph the terrain and the wedding procession on the move, then the intimate and joyful ceremony, the unique formal photos and the expanded reception: Michael covered all of it seamlessly. His demeanor with our guests put them at ease and the compliments about him and his photographic work is so heartwarming to us, the wedding couple. Thank you Michael!"
-Susan & Gene McFarland
Carmel, CA
---
"Michael always gets the job done and offers superior customer service to boot! Thank you for all you do, both for the Chamber of Commerce and for my business...it's been great working with you!"
-Juliette Ferguson
Real Estate Broker-Associate, Sotheby's International Realty
---
HOME GALLERIES CONTACT PRICING MORE BLOG TEARSHEETS
---
This site Copyright ©2003-2016 D.M. Troutman. All rights reserved. All images protected under United States and international copyright laws which provide substantial penalties for infringement. The images may not be downloaded except by the normal viewing process of your browser. The use of any of these images, in whole or in part, for any purpose including (but not limited to) reproduction, storage, printing, copying, transmitting, publication, manipulation, digitization or other usage, electronic or otherwise, alone or with any other material, is expressly prohibited without the written permission of D.M. Troutman.
Copyright © D.M. Troutman All rights reserved